Have you noticed you can now install Facebook Chat on Website? A potential client could now start a conversation with you and the message goes directly in to your inbox.
Facebook Chat on Website – good idea?
So long as you are pretty good at responding to messages (I mean within a 24 hour period) then potentially yes. It could be great! We certainly couldn't hurt.
However, if it normally takes you more than 24 hours to respond this isn't the chat facility for you. The message will only appear in your Facebook inbox for 24 hours.
For you, it may be a case, if you wanted to use chat on your website to look to other chat apps.
How to install
It really couldn't be easier. I am going to show you how easy it is within Facebook for WordPress. And this link will take you to Facebook's Business Support where you'll find step by step instructions for other platforms.
To start with head on over to your Facebook Business Inbox and here you will see the chat plugin icon
Check you have the correct domain name and click on the set up button

Choose your language, add an additional domains. Just click save and continue as you go.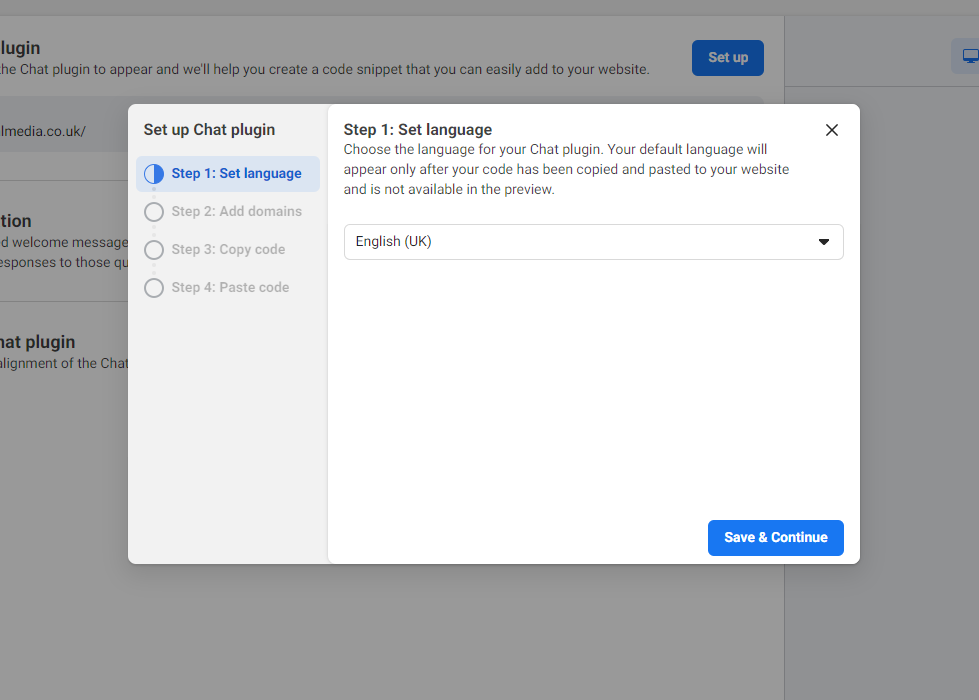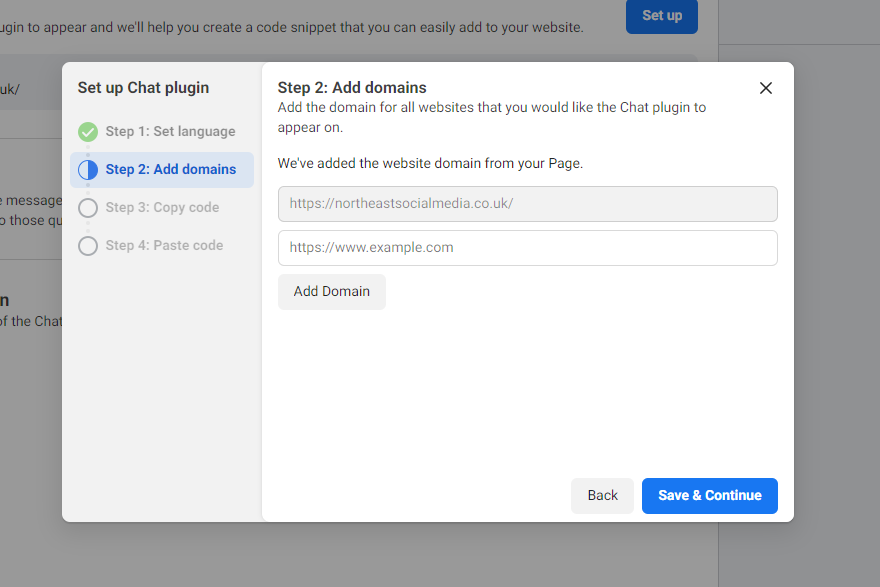 Now you can either take the code from here and input in to your website. Or better still, do it the easy way!
Facebook Chat on WordPress Website
It really couldn't be easier. Go to your dashboard, to plugins and add new. Search for Facebook Chat Plugin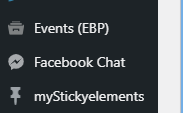 Click Install now and then activate. Once you have activated you will see the Facebook chat header in your left hand menu.
Now click on Facebook Chat to edit the settings. Pick the page you want to connect to your Facebook chat facility.
Now follow the step by step instructions from the set up guide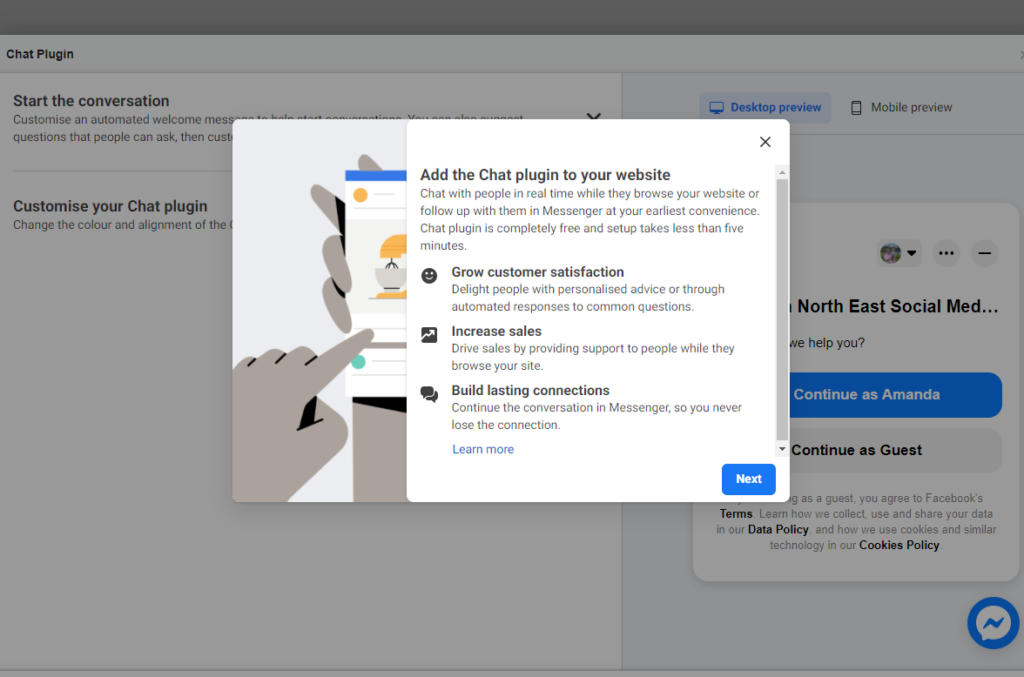 You can even edit the colour of the chat box so that it is on brand. You can set up automated messages and FAQ's too if you like. The chances are if you already have automated responses on your Facebook page, these will appear here for you.
Chat Box Live
And that's it! Your Facebook Chat facility will be live on your website.
Go on, have a play and let me know how you get on! You could always get in touch through the chat box on my website!