North East Social Media Ltd
North East Social Media Ltd provides training in the efficient and effective use of Social Media. We teach marketing in all platforms to North East business
via hands-on workshops
121 training and
bespoke in-house training
Be confident!
We want our learners to be confident in their use of Social Media. Once you truly understand Social Media and how each of the platforms work, you will know exactly how to use the platforms confidently. Furthermore we can work with you on content. Teaching you how, when and what to post on your Social Media platforms.
---

I should be able to type this recommendation really quickly. After all, I say these words verbally almost every day and have done for years! As a marketing coach and business support adviser, I need to know about social media, and have a particular interest in how a business wishes to be perceived online as part of their full marketing strategy. Anything beyond that I refer to Amanda! We have the same ethos and she is the only person I know who knows the latest rumour/buzz/timewaster in social media, as it happens. She has her finger on the pulse constantly which means she is the ideal person to deliver Social Media Training. Hundreds of my clients and close contacts have appreciated Amanda's broad knowledge and her charming training style, not to mention her quick (and dry!) sense of humour which makes people feel good about being sociable online. An absolute gem and a must if you're looking for truly 'social' media training
Janice Ross
The Business Factory

I recently had the pleasure of attending session on social media with Amanda and I have to say it was both rewarding and engaging. Whilst Amanda had been given a brief to follow, she more than picked up spontaneous questions and certainly tailored the session to the level of learners she had in the room. I can confidently say that Amanda would add value to any business who wants to up the interaction with their audience via their social media platforms
Julie Digman
NEEChamber

Social media training provided by Amanda Dixon was easy to follow and understand. It is given me a confidence to branch out and make greater use of LinkedIn. Excellent service. Thanks Amanda
Claire McCabe
NEEChamber
I have attended 2 of Amanda's excellent courses now and cannot recommend her highly enough. Her depth of knowledge seems limitless and she comes across well to all ability levels, and all done with infectious enthusiasm
James Lynch
CEng

Amanda has delivered two in house training sessions on utilizing social media in our role as lawyers to myself and colleagues at Jacksons Law Firm. Amanda's style of delivery was warm, witty and personable and she is extremely knowledgeable on her subject area. Following the training I feel much more adept and confident in using social media to promote my legal and other working activities to my professional contacts. I would not hesitate to recommend Amanda
Julie Dalzell
Jacksons Law
We needed some help to refresh and update our social media skills and Amanda had been recommended to us. She didn't disappoint! Amanda tailored a session to us and showed us lots of things we didn't already know. She showed us how to develop a social media strategy and guided us on content. We have already seen improved engagement as a result
Claire Rolston
CLR Law
Amanda is great to work with and has excellent knowledge of all the main social media platforms and how to use them to optimise business networks. She explains all the applications and functions really clearly and is happy to structure training to individual requirements
Lisa Wilson
Eclipse Translations Ltd

We engaged with Amanda as we needed some direction with how to use social media for business. From our very first meeting we found Amanda to be incredibly engaging and she was instantly able to understand our service and recommend how best we can engage with our audience. I always look forward to our meetings as I know I will come away learning something new, and with a smile on my face! If you are looking to develop social media marketing, definitely talk to Amanda
Laura Greener

Amanda kindly accepted our invitation to be a Key speaker at our Learning Conference earlier in the year. He insight into the world of Social Media was an eye opener and the information she was able to provide to our delegates was wonderful. We received a great deal of positive feedback and Amanda was a delight to meet.
Jacky Stansfield
Distance Learning College & Training
SOCIAL MEDIA STATISTICS
If you have any doubt as to whether or not you these stats will help you decide. As a North East business owner you can't avoid using Social Media…and this is why.
More then half of the world's population use social media.
The average UK user spends 110 minutes on social media per day.
Social media usage in the UK has remained consistent over the last 12 months with 66% of the population on social media.
Out of 4.48 billion social media users, 99% access their social media websites or apps through a mobile device.
Globally a social media user will click on around 12 adverts per month, and in the UK the statistic is higher with around 18 clicks per month.
On social media, Globally there is a rather close gender divide. However overall Men dominate with 58% of social media users being male while 42% of them are female.
WANT MORE?
Facebook is still the most popular platform with 2.9 billion global users.
Facebook engagement in the comments section is higher than the global average.
Facebook has 44.84 million users in the UK
Facebook is used daily by 44% of the UK population
Users spend an average of 23 minutes on Facebook every day
---
Instagram users in the UK total to 30.6 million.
90% of users on Instagram follow at least one business or brand.
In 2022, 82% of social media advertisement will be video – 65% of Instagram is video content.
Video has 49% more engagement than regular posts with images on.
---
YouTube is still the world's second most popular social media platform after Facebook with over 2 billion users and an estimated 1 billion hours of video consumed daily.
More than 25% of the worlds mobile traffic comes from YouTube.
YouTube is a male dominant platform with 54.2% of its global users being male.
Globally YouTube is the 2nd largest search engine.
---
Twitter has reported that 54% of users have taken some form of action, either visiting their website, searching or retweeting content after seeing a brand mentioned in tweets.
Using advertisement Twitter you can reach 16.7 million people in the UK
If a brand is using Twitter they are viewed as being more culturally relevant.
---
Snapchat users tend to be under the age of 34 and accounts for about 82% of its users.
95% said that Snapchat is a 'feel good' app and makes them feel happy when posting with the use of playful filters.
21.1 million people in the UK can be reached through advertising on Snapchat and its user numbers have increased over the year.
---
TikTok launched in 2016, has a much younger audience on it from 10 – 19 year olds, however, it is now bridging gaps between the age groups as older users are joining.
Prank themed videos are the most popular TikTok category.
TikTok is not just one of the fastest growing social media platforms of 2021, it is one of the fastest growing social media networks of all time.
56.1% of TikTok's users are female.
---
Pinterest remains to be far more popular with women than men with 77.1% of women having accounts on the platform in comparison to 14.5% of male users on the platform.
On Pinterest, trends appear to grow much faster, 56% more than if seen elsewhere.
Pinterest allows its shoppers to have 85% bigger baskets than other platforms, their customers spend twice as much per month due to this.
---
Whatsapp remains the most popular message app globally and is the 3rd biggest social media networking platform.
Cheryl Anderson
2021-08-12
Wonderful sessions on social media marketing. Easy to follow, practical and tailored to our business. We now feel equipped to go out there and get it done!
I have attended 3 online training sessions with Amanda on website CEO, social media and marketing plans. All 3 were excellent! Amanda has a wealth of knowledge and experience and I would highly recommend her.
County Durham Community Foundation
2020-07-29
Amanda was extremely helpful and shared a lot of expertise with our team. Recommend and would work with Amanda again in the future.
I recently attended a webinar on Twitter and Hootsuite hosted by Amanda. The webinar was really informative, Amanda truly knows her stuff and has a great depth of knowledge across various social media channels. I would definitely recommend her services!
Amanda is excellent - thoroughly recommend!!!!
Amanda Dixon of North East Social Media is amazing. I have been lucky enough to attend a number of training session with Amanda. I have to admit, I thought I would never get the world of social media! Amanda you are an fantastic support. I have come such a long way, credit to you 🙂 In addition, to the training session, which are essential for anyone starting a business in the North East, Amanda is always happy to answer queries Thank you so much 🙂
Isabella Violetta Botanicals
2017-09-13
Worked with Amanda in a previous e-commerce business and found her really supportive and knowledgeable. Money well spent.
Being a business owner and a social media sceptic is not a good combination. However I admit to being converted by the very knowledgeable and approachable Amanda Dixon. She has a very accessible approach and I have learned from her in both group and 1 to 1 sessions. I feel I have not only increased my own skills but my business is benefiting too, so I would not hesitate to recommend her to anyone who seeks the same.
Night Treks Ltd
2017-02-10
If you live within the North East of England and are just starting a business, I'd definitely recommend attending the social media courses Amanda holds. Fantastic!
I have been using Social media since it was born and thought I was pretty clued up. I learned so much from Amanda in 2 sessions it was unbelievable. I have already increased my interactions, engagements and have a bigger audience with less effort I may add!. I've already got some new clients I put down solely to I Am You and there experience. Even if you think you know all about social media and using it to your businesses advantage I guarantee Amanda can teach you how to be so much more efficient and get the most out of it. My bad habits are broken and her knowledge made a few things click into place. I live on the internet and would recommend I am you to every one of my clients.
Award Winning North East Social Media Consultant, Social Media Trainer and Social Media Speaker – Amanda Dixon
Amanda Dixon is an Award Winning Social Media Consultant and has been working with North East businesses for over 10 years. She has trained over 5000 businesses in the use of Social Media for business. This has been deliverd through 121 training sessions, hands-on workshops, bespoke in-house training and seminars. All training is currently delivered online via Zoom.
For 6 years Amanda ran a Social Media Management Agency. Furthermore in 2016 direction was changed and North East Social Media Ltd was launched. To concentrate on the education side of Social Media. Teaching North East Businesses how to use Social Media with the maximum effect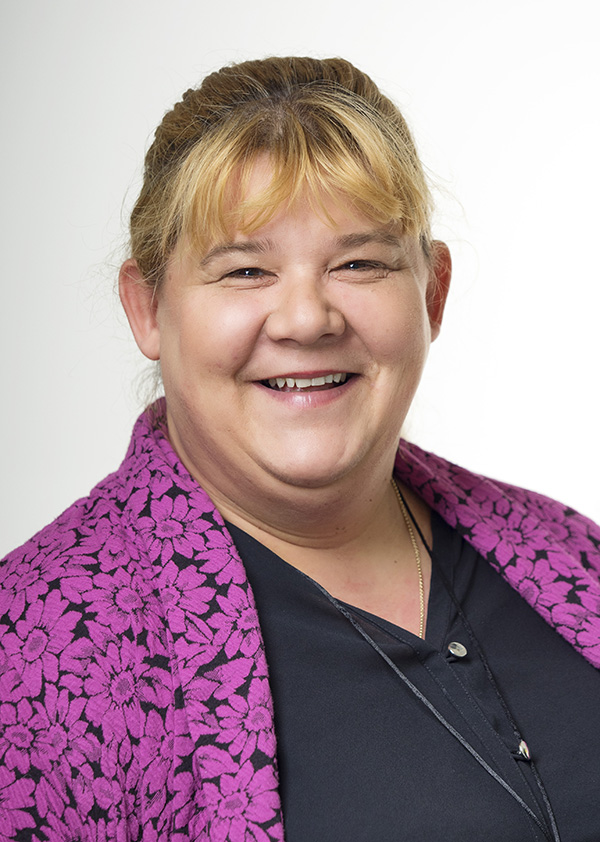 North East Social Media Ltd believe that Social Media is far more effective when created and managed in-house. This way the posts are
more current
images more creative
posts are more fun and spontaneous.
However, if a client really does not have the time or the inclination to manage their own accounts, North East Social Media will do this for them. We do offer a full Social Media Management Service here in the North East of England.
With training, we believe that North East businesses will really understand how amazing these Social Media platforms can be. In other words you will be able to improve you marketing and raise your profiles. This will also help you to interact with your target audience. With excellent training you will feel confident in your Social Media marketing and will greatly reap the benefits.
We can work with individuals, companies, teams. We can teach everything from basic set up of accounts all the way through to advanced advertising. You can be taught
how to create engaging content
what to post
how to post and
when to post.
Have a look at our Workshops they are a great place to start or alternatively call Amanda on 07929 626512 and she'll be happy to talk to you and guide you in the right direction. Please also connect with us on Facebook.