How do I Increase my LinkedIn Company followers? This is a question I am so very often asked.
How do I Increase my LinkedIn Company Page Followers?
Well luckily for us LinkedIn have decided to help us increase our LinkedIn Company Page followers, by re-introducing the "invite button".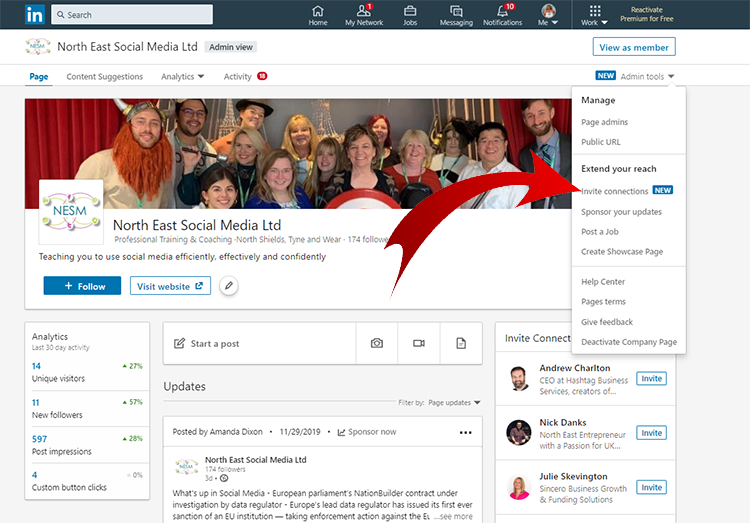 Simply go to your business page and click on admin tools. You'll find the option to "Invite Connections" on the drop down box.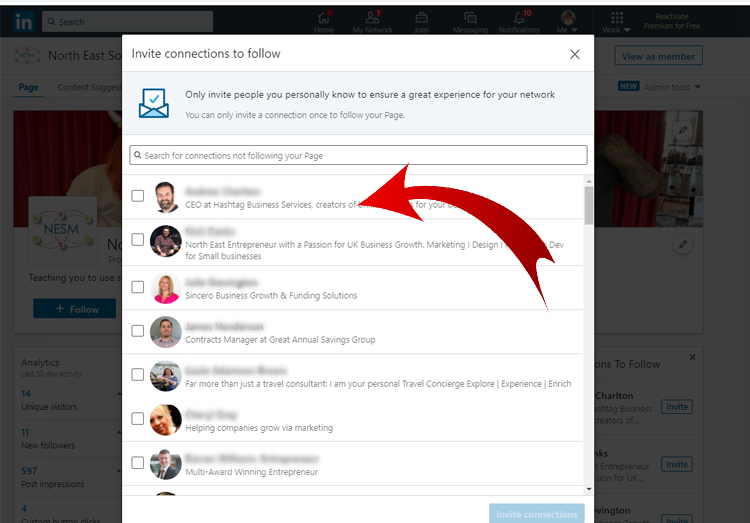 Increase LinkedIn Followers – Should I Invite Everyone to follow my Company Page?
My advice here would be NO – really think about who you want to invite to follow your page. As this is a relatively new feature people will start to go a little click happy as soon as they find it.
People will be inundated with notifications of requests to follow LinkedIn Company Pages. With this in mind I would be a little picky. Go through your connections. Really think about the people who you feel would really benefit from following your company page.
LinkedIn Company Page Invite Restrictions
There are some restrictions – to control the amount of invites being sent out from you. An admin can invite up to 50 of their connections at a session. So this is why I say, really think about who you are inviting.
Also you will find:-
If you have less than 3 connections you wont have the ability to invite connectons
If you have more than 100,000 followers on your page you may not have this option.
Please bare in mind, once invited – that's it. You will not be able to invite that person again. So if you feel you are being flooded with invitations, hold back. Wait until it all calms down about, then start to invite!
My Invitation to You
Of course, it would be daft of me not to invite you at this point to Follow my Company page on LinkedIn! Please feel free to invite me to follow your pages too.
If you need help with your social media marketing, please remember we offer a management service too.