National Days in June 2017
I've created this post today to give you the heads up about National Days in June 2017 that are likely to trend, particularly on Twitter.
Social Media Content
When looking for Social Media Content I quite often head over to Twitter to see what is trending, when I am looking for content for my daily Social Media posts. This morning, Tuesday 6th June, #TuesdayMotivation is trending – and I imagine by later on this morning that will be alongside #TuesdayThoughts
Why use Hashtags?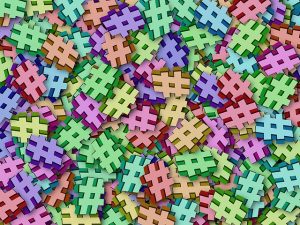 The reason you should be using relevant hashtags and getting involved in "trending" topics is quite simply for reach!
By adding a hashtag to a post, you are reaching out, not only to your followers but also to people who may be outside your circle, who are interested in that particular topic.
A trending conversation is the "most talked about" conversation happening online AT THAT MOMENT. People follow conversations by hashtags and it is a great way to raise your profile.
Content for June 2017 – National Days and Hashtags
So here goes – a few of my favourites for June.
Thursday 8th June, 2017 – National Best Friends Day #BestFriendsDay Go on, post a picture of you and your Best Friend and show them some appreciation.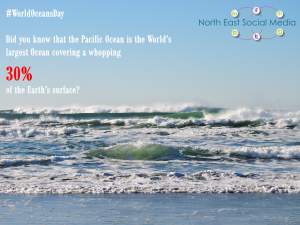 It's also World Oceans Day and you can use the hashtag #WorldOceansDay Not sure what to post?
Why not Google "Facts about Oceans"
Did you know that the largest ocean on Earth is the Pacific Ocean and it covers a whopping 30% of the Earth's surface #WorldOceansDay
Wednesday 14th June, 2017 – National Flag Day use the hashtag #FlagDay It's also World Blood Donor Day #Giveblood
Sunday 18th June, 2017 – One we can't forget #FathersDay
Wednesday 21st June, 2017 – this is the first day of Summer and also #InternationalYogDay #NationalSelfieDay and #WorldMusicDay – take your pick!
Friday 23rd June, 2017 – now this one is my favourite I'm not sure how feasible this is going to be for me, but I will be looking in to the logistics, its #TakeYourDogToWorkDay I'm sure Thor would love it
Tuesday 27th June, 2017 – #NationalSunglassesDay
Thursday 29th June, 2017 – Use #HandShakeDay to post about National Handshake Day
Friday 30th June, 2017 – #SMDay for Social Media Day
Have fun with your posts and feel free to tag me in them if you'd like a re-tweet.