Hello there. Can you believe how awful the weather turned at the back end of June – we've gone from one extreme to another haven't we #BritishSummer has been flitted about Twitter quite a bit that's for sure. So once againI thought I would do a quick post about National and Awareness Days in July 2017 – I'm continually asked for advice on content and using these days, which will more than likely trend on Twitter, is definitely a good idea.
National and Awareness Days in July 2017
So here we go a selection of National and Awareness Days in July 2017 for you to use in your posts.
1st July is #InternationalReggaeDay You can link to this website – www.visitjamaica.com for content for your tweets. There are over 30 free stock images on Pixabay.com that represent Reggae and I am sure if you take a look at animated gif's you'll find plenty to amuse there too. You could Google some facts about Bob Marley and tweet them too, using the hashtag #InternationalReggaeDay
3rd July brings the start of #SarcomaAwarenessWeek You'll find some information, explaining all about Saarcoma, on this excellent website www.sarcoma.org.uk These awareness days are excellent, helping people to understand conditions and show them where they might find help and information.
4th July – well I think there will be one main topic trending on this day #IndependenceDay but there could well be more than one trending hashtag on the subject #HappyIndependenceDay #Happy4thJuly #IndependenceDayUSA etc
You'll love this one. 10th of July we'll be celebrating #DontStepOnABeeDay Why? To raise profiles and support bee keepers and also to ask that you get involved in the Great British Bee Count – yes I said Bee Count, not Bake Off! Have a look here
Friends of the Earth have even got a downloadable PDF to show you how to build a Bee Hotel – oh yes, a bee hotel. Why not build it, photograph it, upload it to Twitter and use the hashtag #DontStepOnABeeDay
Click on this link for some Honey Bee Facts you could use for your tweets.
11th July is #WorldPopulationDay 15th July will be World Youth Skills Day #SkillsForAll and this year, for all you fishery people, National Fishing Month starts on the 22nd July until the 29th August – don't forget to use the hashtag #NationalFishingMonth to show us what you've caught.
22nd July is National Marine Week #NationalMarineWeek 24th July is #SamaritansAwarenessDay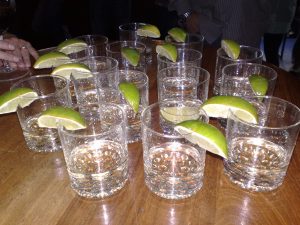 You can then expect it to get a bit messy as going to be #NationalTequilaDay on the 24th July – a whole day to celebrate Tequila. It is at this point that I must reiterate the fact that you should NEVER drink and Tweet!
Do you know that in Mexico Tequila is drunk neat with no added lime or salt
Do you know that Tequila is made from the Agave plant which is actually in the lily family and is not a cactus
Did you know that worms are prohibited in Tequila bottles but may be present in Mezcal
The 29th July is the NSPCC Messathon day – wwwww.nspcc.org.uk/what-you-can-do/events/messathon/
And finally, the 30th July is #WorldFriendshipDay – what a fab day to end with! Make sure you shout out to your friends on this day – all day